Background
Married to Lydia (Dutch/Indonesian) since 1977 Lydia Hall
with two kids: Jonathan - born in Singapore - and Leilani - born in Hawaii


David has served in a variety of capacities in the Pacific & Asia region since high school days, including:

High school and University days

Hawaii

click here for info
- '70 - 74: director of Teen Challenge Honolulu
- '79 - 80: staff at the King's Mansion Discipleship Training School (DTS)
- '83 - 96: University of the Nations - leadership team
'87 - '95: KFSH fm radio - general manager
Samoa - '74 - 78 :
founder and director of Youth With A Mission Samoa

Singapore - '80 - 83:
founder and director of YWAM Singapore (beginnings) - YWAM Singapore (early pictures)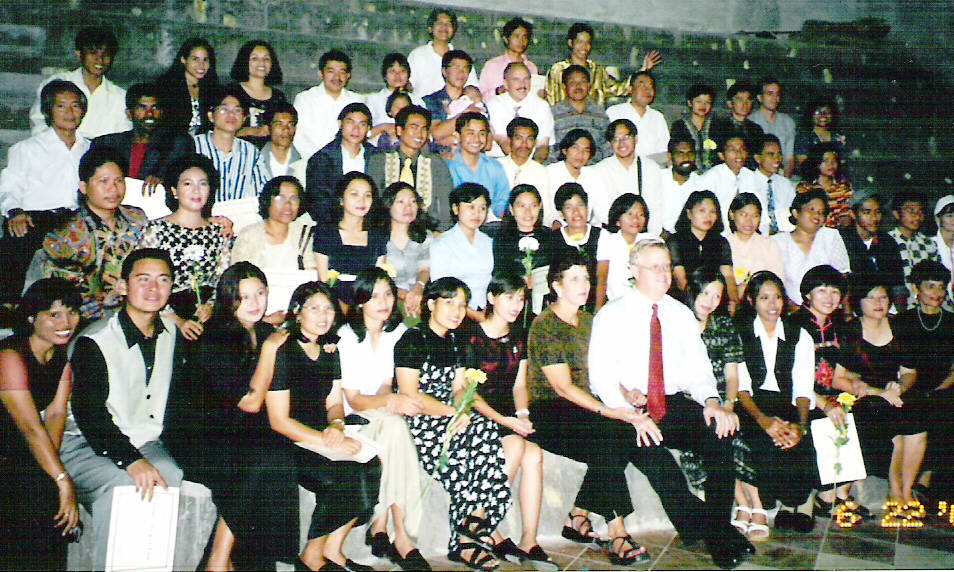 The summer of 1994 our family spent three months as part of the staff of the "Principles of Redeeming Cultures School" in
Tonga
.
More recently we spent three months on staff of a
Leadership Training School
in
Indonesia
.

In 1996 we started Across Ministries with the Across Pacific Magazine and Across Pacific & Asia web site. Over the years the ministry continues to grow.

Current:
New Zealand, Pacific, Asia... - '96 (to present)
moved family to Auckland, NZ - the Polynesian capitol of the world - to more effectively serve the people in the Pacific & Asia region, and to continue developing Across Pacific & Asia ministries (Across Charitable Trust). About five years later several other ministries expressed their desire to be part of Across Ministries, so an American-based 501 (c) 3 non-profit organization was formed in Southern California. Since then a few more ministries have also become affiliated with Across.
For a more complete description of the current ministry see: Across Pacific & Asia Ministries and ACROSS International Ministries.

------

In February 08 David became the director of
Missions Interlink (NZ)
. <>
>
<>
Missions Interlink
is: "New Zealand's Mission Networks" - An umbrella organization that links mission agencies, churches, ministries, schools, & individuals with the common mission: spreading God's

Good News

- in, from and to - New Zealand.
>
To find out more, visit the
Missions Interlink (NZ)
website:
http://missions.org.nz
.