When I said my marriage vows to Yvonne I was fully aware of every word I said to her. What did I say? I'm glad you asked. Here is what I said to my soon-to-be-bride at the Waioli Tea Room Gardens in the Manoa Valley in Honolulu, Hawaii, on one of the most special Fridays of my life –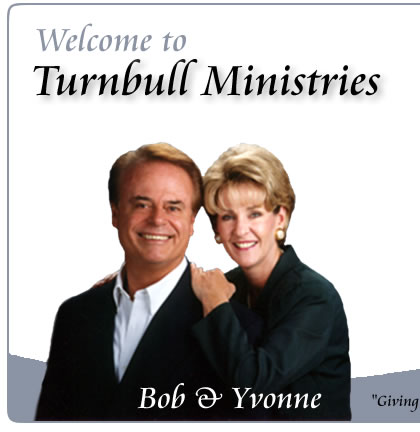 "Yvonne, first of all – I love you. Deeply. I want my priorities to always be under God's orders. The closer I am to the Lord, the closer I will be with you. I want our communication to always be open. I will be your spiritual covering – your partner – your lover – your Christian brother – your faithful husband – and your friend. You are a precious and beautiful gift to me, from our Lord, and for that I am very thankful.
"I will forsake all others for you and will be a godly servant to you. I want to complete you as a woman and be part of your daily growth in our Lord and each other. I pray we will always be thankful for each other and that we joyously share our lives to the glory of God. Again, I love you. I always will."

When I said them and look at them now what I was doing was promising to give to Yvonne, not what I could get from her. But unfortunately soon after the honeymoon I started to live like I should be getting and not giving. A 180 from my vows. Sadly this went on for years – not meeting her needs that I promised to do when we were first married.
I 'woke up' the day Yvonne said to me, "You always say I'm a priority but I don't ever feel like I am anywhere on your priority list." I then realized that for too long I had basically been thinking of self. Know what I mean? Yet I knew in Ephesians 5:25-28 it says, "Husbands, love your wives just as Christ loved the church and gave himself up for her to make her holy, cleansing her by the washing with water through the Word, and to present her to himself as a radiant church, without stain or wrinkle or any other blemish, but holy and blameless. In this same way, husbands ought to love their wives as their own bodies. He who loves his wife loves himself."
Yipes! I was no where near fulfilling those verses. Talk about not just a gut check but a soul check! It said I ought to love Yvonne as Jesus loved me and that is with an unselfish and sacrificial love. Double Yipes!!
I realized Yvonne both wanted and needed to feel like a priority – that I ought to take an effort to know what her needs are and then focus on meeting them – just as I said when I told her in my vow that I will be a godly servant to you. The latter part of those Ephesians verses is talking about when a husband is to love his wife as he cares for his own body. I mean we hubbies do eat and sleep on a consistent basis but our consistency in caring for our wives oftentimes doesn't come close to matching that.
Following are some of the areas I started doing to make my beloved feel like a priority and that she is truly special to me. If you're a husband reading this, you may want to consider the following too if you aren't already doing so. If you're a wife reading this, please print this out and give to your husband - BUT – be sure and let him know you're giving this to him per my request. If you're a single man or woman reading this, print this out and save for your possible future marriage.
#1
Ask her what three things you can do to make her feel like a priority. I did this because I realized what I thought was showing her she was a priority was not what she needed. So I did the novel thing – I asked her. Now I must 'confess' that when I first did this I was (overly) concerned that she would ask me things I didn't really want to do or couldn't do. That is rarely the case for any of us. The first thing she said was simply, "Please don't answer the phone during dinner. Let our machine record the message so you can return the call later. Please let other people's needs wait until after our family dinner time." Ouch, with the ouch meaning – she was right – I was always answering the phone during meal time "just in case" it was something important or a need to be fixed, showing the family they were not a priority. Everybody and everything else was. Not good. BTW, I ask the "three things" question every few months as her needs, like all of us, can change.
#2
Give her praise for who she is and what she does. Give her compliments on being a great wife – a super mom – wonderful to your parents – etc. Also notice all the little things she does and compliment her which could even include how she organizes your socks in your sock drawer. You know where I'm going with this. Praise – not flattery – but sincere praise given is a tremendous encouragement that is gratefully received. (I used the sock illustration since I'm partially color blind when it comes to black, blue and dark brown, that Yvonne organizing my sock drawer is appreciated.)
#3
Encourage her to be healthy spiritually, emotionally and physically. One way is that YOU take care of the kids some evening so she can go to a women's bible study or take a nighttime class – and especially watch the little ankle biters for a whole weekend so she can attend a women's retreat. If she wants to start a home-based business, help her make this possible. Encourage, encourage, encourage.
#4
Every morning hold her hand, look into her eyes and say, "You are the most important person in my life. How can I serve you today?" Then do it with a good attitude. Yvonne told me that me having a good attitude was actually more important than what was actually done, because if I did so with a good attitude she knew I was serious about serving her. If I had a crummy attitude it negated my action.
#5
Let her know you are thinking about her by doing those 'little' things for her. Take note what she normally does around the house that you could easily pitch in and do. Send her a love letter through the mail. Actually hand write it. Leave her a love note where she will easily spot it.
#6
Pray for her and pray with her. She both wants and needs to know that you care for her soul. I know that when Yvonne gets anxious about a situation – like we all do at times – I take her hand and say, "Let's pray about this." She always tells me that her anxiety level greatly decreases as I point to her what God is going to do. She feels cared for. Does your wife feel cared for? By you?
Once a year we both review and renew our wedding vows, I will always reflect back on my wedding day with that Hawaiian rainbow showing through the mist of the Manoa Valley as I looked into her beautiful green eyes and said my vows to her. Wow. Whatta moment. Whatta day. Whatta wedding.
Well, that's my husband's confession. What's yours?