Climate:
tropical; hot, humid; more moderate in highlands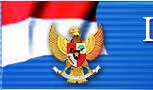 Population
: 238,452,952 (July 2004 est.)
Age Structure:
0-14 years:
29.4% (male 35,635,790; female 34,416,854)
15-64 years:
65.5% (male 78,097,767; female 78,147,909)
65 years and over:
5.1% (male 5,308,986; female 6,845,646) (2004 est.)
Religious affiliation:
Muslim 88%, Protestant 5%, Roman Catholic 3%, Hindu 2%, Buddhist 1%, other 1% (1998)
Ethnic Groups:
Javanese 45%, Sundanese 14%, Madurese 7.5%, coastal Malays 7.5%, other 26%

Languages:
Bahasa Indonesia (official, modified form of Malay), English, Dutch, local dialects, the most widely spoken of which is Javanese. 726 living languages in Indonesia.

Economy:
Indonesia, a vast polyglot nation, faces economic development problems stemming from recent acts of terrorism, unequal resource distribution among regions, endemic corruption, the lack of reliable legal recourse in contract disputes, weaknesses in the banking system, and a generally poor climate for foreign investment. Indonesia withdrew from its IMF program at the end of 2003, but issued a "White Paper" that commits the government to maintaining fundamentally sound macroeconomic policies previously established under IMF guidelines. Investors, however, continued to face a host of on-the-ground microeconomic problems and an inadequate judicial system. Keys to future growth remain internal reform, building up the confidence of international and domestic investors, and strong global economic growth.
Population below poverty line: 27% (1999)
Labor force by occupation:
agriculture 45%, industry 16%, services 39% (1999 est.)
Industries:
petroleum and natural gas, textiles, apparel, footwear, mining, cement, chemical fertilizers, plywood, rubber, food, tourism
Natural
Hazzards
:
occasional floods, severe droughts, tsunamis, earthquakes, volcanoes, forest fires
Natural Resources:
petroleum, tin, natural gas, nickel, timber, bauxite, copper, fertile soils, coal, gold, silver
Environmental Issues:
deforestation; water pollution from industrial wastes, sewage; air pollution in urban areas; smoke and haze from forest fires
Export Partners:
Japan 22.3%, US 12.1%, Singapore 8.9%, South Korea 7.1%, China 6.2% (2003)
Communications: (2004)


Main: 7.75 million (2002)
Mobile: 11.7 million (2002)

Radio Stations: AM 678, FM 43, shortwave 82 (1998)
Television Stations: 41 (1999)

Internet Country Code: .id
Internet Users: 8 million (2002)

Airports:
661 (2003 est.) - Heliports: 22 (2003 est.)
Shopping:
Many of Indonesia's main cities have department stores, supermarkets and large shopping complexes, open generally from 9 am to 8 pm, where fixed prices prevail. In local markets and small shops bargaining is the rule.


Food:
The main staple food of the majority of the population is rice. Coconut milk and hot chili peppers are popular cooking ingredients nationwide. Tastes range from very spicy dishes of meat; fish and vegetables to those that are quite sweet. The most popular dishes are "nasi goreng" (fried rice) which is otten served for breakfast, lunch or dinner, "satay" barbequed meat or chicken on skewers and "gado-gado", a vegetable salad with a pean ut sauce.All are most compatible with internationaltastes. Inthemaintouristcenters and cities, restaurants catering to international visitors are many, from fine continental grill rooms to Japanese specialty restaurants. Chinese restaurants are found in all towns throughout Indonesia. Tropical and subtropical fruits are available yearround. Bottled drinking water can be purchased everywhere.
Culture and Traditions
:
Indonesians are a very friendly and polite people. Handshaking is customary, for both men and women, on introduction and greeting, smiling is a national characteristics. The population is predominantly Moslem. Nevertheless, Christianity, Hinduism, Buddhism, Confucianism and other religions are freely practiced. Traditional customs form a major part of family and community life. The use of the left hand to give or receive is considered ill-mannered. Likewise crooking your finger to call someone is impolite.
HIV/AIDS - People living with AIDS:
110,000 (2003 est.)