Prime Minister of India assures protection for the Christians, compensation package announced for the riot victims of Orissa State


By James Varghese
Special to ASSIST News Service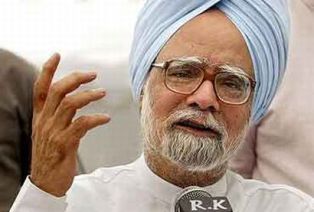 Indian Prime Minister, Dr. Man Mohan Singh
ORISSA, INDIA (ANS) -- The Government of Orissa has announced a compensation package for the victims of Kandhmal communal riot which took place in its state.
According to a report by www.persecution.in, the Orissa government announced that it will give Rupees one Lakh (USD$2,400) for the next of kin of the dead in the riot and Rupees 10000 (USD $240) for whose houses partially damaged and for others who suffered given the provision to be brought under Indira Niwas yogna (Indira Housing Project,) which was named after the late prime minister of India, Mrs. Indira Gandhi, who was assassinated by her own bodyguards in 1984.
Amid attacks on churches in Orissa, the Indian Prime Minister, Dr. Man
Mohan Singh, said on December 30, that the government "will not tolerate" any effort to disturb communal harmony or secular fabric of the country.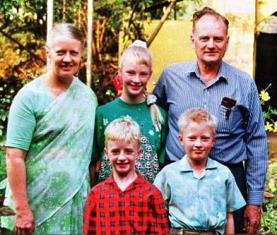 Graham Staines and his family, wife Gladys, daughter Esther and sons Philip, left, and Timothy
Graham Staines and family
The Prime Minister also sought to assure Gladys Staines, whose husband Christian missionary Graham Staines was killed in Orissa, that the government was taking all steps to ensure the restoration of normalcy and to bring about harmony and peace in affected areas. (Graham Stuart Staines (1941-January 1999) was an Australian missionary who was burnt to death while he was sleeping with his two sons Timothy (aged 9) and Philip (aged 7) in his station wagon at Manoharpur village in Keonjhar district in Orissa, India in January 1999. In 2003, the Hindu activist Dara Singh was convicted of leading the gang.)
"I assure you that the Government of India will take necessary steps to safeguard the fundamental rights and liberties of all sections of our society and protect their religious freedoms as enshrined in the Constitution," Singh said in a letter to Gladys Staines.
"Please be assured that we will not tolerate any efforts aimed at disturbing the communal harmony or secular fabric of our country," he said.
Singh also said the government will take all necessary steps to protect all citizens irrespective of community or caste in accordance with the law of the land, Prime Minister's Media Advisor, Sanjaya Baru, said in a statement.
The Prime Minister said he had spoken to Orissa Chief Minister, Naveen Patnaik, and reviewed the situation in the wake of communal violence in Kandhamal district around Christmas.
---
James Varghese is a reporter for the "V" TV news in Gokak, Karnataka state, India, and is freelance journalist working for ANS.