Missionary #1 On U.S. Chart For 10 Weeks

By Dan Wooding
Founder of ASSIST Ministries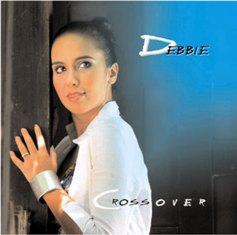 Cover of Debbie's Crossover album
MISSIONARY #1 ON U.S. CHART FOR 10 WEEKS (ANS) -- You may not have heard of Debbie Scott... yet, her single has been #1 on the Christian Retail Weekly IAA Chart for ten weeks. All This For Me is the single released from her album Crossover which is available from Lifeway stores and her website: www.debbiemusic.com
Debbie was born and raised in Cosenza, southern Italy. From early
childhood she was immersed in a creative family. Her mom is an Italian artist and her dad is a Thai architect. The ethnic mix of her parents gave Debbie her exotic features. Her cultural background changed dramatically at age 11 when the family relocated to Bangkok, Thailand.
While in High School she became fluent in English and during this time she pursued a career in modeling working for companies such as Jantzen, Esprit, Benetton and Lee Jeans. When she became a Christian at age 15, Debbie was passionate her new faith. After graduating from high school she was signed to a secular recording company but later quit the music business to enroll in the Domata Bible School in Bangkok and it was during this time she met American missionary Bob Scott who is now her husband.
Today, Bob and Debbie run "Life in Christ Ministries" in Bangkok, Thailand. Their emphasis is on evangelism, training indigenous pastors and church planting in regions where there are no Christian churches. They are pastoring the first church they planted in Samutprakan Province and are already in the process of pioneering their third church plant.
Bob and Debbie co-ordinate mass evangelism events for John Smithwick and his teams, and have seen over 20,000 people receive Christ in the past three years (http://www.jsmintl.org/THP.html ). In addition, they mentor local pastors such as Pastor Wittaya who has been in ministry for over 20 years.
Pastor Wittaya had seen very little growth in his church since it started. In the past few years however, working side by side with Bob and Debbie and the training they've provided, he has caught the fire for soul-winning. His church literally doubled in size within the first month. Now, as he is being trained through Life in Christ, he is also able to train future leaders for his growing church.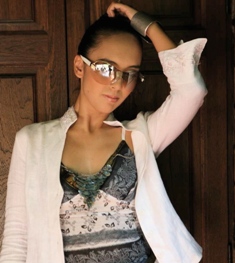 Debbie

Bob and Debbie's goal in pastoring a church is to teach the congregation to live a victorious life through Jesus. Most of their church members have amazing testimonies which they share each week. Many have been miraculously healed, including two who had AIDS and have now been pronounced 'out of danger" by doctors. Just last weekend, Bob and Debbie taught hands-on evangelism to their congregation by holding a "children's day" activity. The church saw over 100 children give their hearts to Jesus!

The Scotts are also dedicated to strengthen and equip the church in the rest of Southeast Asia and have held several Pastors Training Meetings in Burma over the last 3 years. The ministry is planning to co-ordinate mass evangelism events every year, pioneer church plants and disciple leaders to take care of the harvest. Their goal is to see half a million people come to Christ over the next 10 years.

On top of their grassroots ministry, Debbie also co-hosts the Thai version of The 700 Club which broadcasts on Thailand's national television. She has also co-hosted The 700 Club program in The U.S. with Gordon Robertson.

If you would like to support Debbie and Bob in their ministry, please contact:
North Records (757) 383 8327 or email: info@northentertainment.com. For further information visit Debbie's website: www.debbiemusic.com
---
| | |
| --- | --- |
| Dan Wooding, 67, is an award winning British journalist now living in Southern California with his wife Norma of 44 years. He is the founder and international director of ASSIST (Aid to Special Saints in Strategic Times) and the ASSIST News Service (ANS). He was, for ten years, a commentator, on the UPI Radio Network in Washington, DC. Wooding is the author of some 42 books, the latest of which is his autobiography, "From Tabloid to Truth", which is published by Theatron Books. To order a copy, go to www.fromtabloidtotruth.com. danjuma1@aol.com. | |
---