First anti-smack conviction

By Lynley Smith
Challenge Weekly, New Zealand


AUCKLAND NZ (ANS) -- New Zealand family lobby group Family First NZ is calling on National leader John Key to commit to changing the anti-smacking law after a father was convicted of assault for smacking his eight year old on the bottom.
The Masterton father, 33, the first to be sentenced under the new law, received nine months' supervision in the Masterton District Court on November 21.
"Many parents are confirming that children are telling them 'you can't touch me or I'll tell the police'."
-Bob McCoskrie.
He had admitted grabbing his son by the shoulder, holding him on his knee and hitting him with an open hand. The father, who in court admitted losing his temper in the incident, pleaded guilty to assault and had already, with his wife, sought help with anger management, parenting skills and relationship counseling.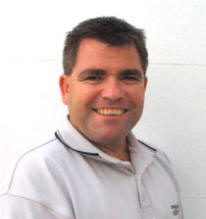 Bob McCoskrie
"John Key said that the law should not criminalise good parents for lightly smacking their children," said Family First national director Bob McCoskrie. "Here we have a young family, an expectant mother, a father attempting to do his very best, and a law which treats him as a criminal rather than a system that offers the support, encouragement and resources they may need.
"While community organisations working with at-risk families and Plunket are driven to their knees because of a lack of adequate funding, there seems to be no shortage of resources in investigating good parents who use a light smack."
Family First has highlighted five cases already where CYF and police have conducted intensive investigations of families simply because of supposed "abuse", including a grandmother interviewed by police for smacking a swearing granddaughter in a Warehouse store, three police appearing on the doorstep of a home where a two year old was having a bedtime tantrum, and a mother "dobbed in" to CYF by the local school.
There are similar cases being notified to Family First NZ on a weekly basis, said Mr McCoskrie.
"Many parents are confirming that children are telling them 'you can't touch me or I'll tell the police'.
"We are creating a 'paranoid parenting' environment," he said. "The predictions made by the many community groups and 83 per cent of New Zealanders who opposed this law have, unfortunately, proved true."
---
Lynley Smith is a reporter in the Auckland newsroom of Challenge Weekly, New Zealand's independent and non-denominational Christian newspaper.